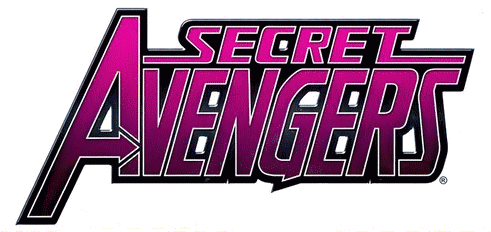 Publisher: Age of Marvels
Line: Global
Status: Ongoing

Details
SECRET AVENGERS
Plotter: EXCITER
Writer: MATT FRACTION
Artists: DANIEL ACUNA
Tagline: Assemble... in Secret!
Concept: A HYDRA resurgence means spy versus spy on a global level!
Cast:
1. Nick Fury, Sr.
2. Black Widow (Natasha Romanoff)
3. Hawkeye (Clint Barton)
4. Spider-Woman (Jessica Drew)
5. Werewolf by Night (Jack Russel)
6. Rogue (Anna Marie)
7. Union Jack (Joseph Chapman)
Supporting: Dum Dum Dugan; Hit-Monkey; Trickshot (Barney Barton); It, the Living Colossus (Robert O'Bryan)
Antagonists: Baron Wolfgang von Strucker (and HYDRA); Viper; Sin; Crossbones; Chameleon; Iron Nail (Ran Shen); Graviton
Reward Characters: Cobra Commander, Judge Dredd, Queen Elsa
Issues
SECRET AVENGERS #1
Written by MATT FRACTION
Plot by EXCITER
Art by DANIEL ACUNA
"SECRET ASSEMBLY"
***Hail Storm***
Have you heard the whispers? HYDRA is resurgent and their glorious leader, Baron Strucker, has returned with an insidious plan to unite the world's most infamous terroristic organizations under one banner. Who will pledge their allegiance? All hail the great HYDRA hegemony! But Strucker isn't the only one making a comeback. The greatest agent the world has ever known, Nick Fury, Sr., is once again in the S.H.I.E.L.D. Director's Chair and he's assembling a secret team of his best operatives to cut the heads off the HYDRA snake! Field leader and unparalleled spy, Black Widow! World's greatest archer and family man, Hawkeye! HYDRA experiment gone good, Spider-Woman! British badass, Union Jack! Untouchable mutant, Rogue! And the literal howling commando, Werewolf by Night!
The team's priority is the identification, location, and elimination of the HYDRA High Council – the heads of the proverbial snake. Most High Council members remain out of reach and protected on HYDRA Island, now a sovereign State recognized by the U.N. as the "People's Republic of HYDRA." But necessity demands that some of them leave to oversee the organization's global operations. "The Iron Nail" Ran Shen has been seen in Thailand, near the Shadaloo border, and Fury won't waste the opportunity to strike. But the mission to take out Ran gets considerably more complicated when the team learns that Ran has captured wheelchair-bound S.H.I.E.L.D. agent Robert O'Bryan - the man who controls the titanic alien monstrosity, It, The Living Colossus! And Ran is about to figure out how he does it...
32 PGs./Rated T+ …$2.99

SECRET AVENGERS #2 TURBO
 SECRET AVENGERS versus STREET FIGHTER!
 Written by MATT FRACTION
 Plot by EXCITER
 Art by DANIEL ACUNA
 "BIG TROUBLE IN LITTLE SHADALOO"
Years ago, with arms and support provided by HYDRA, the eastern part of Burma was violently occupied by a tyrannical criminal syndicate. Christened "Shadaloo," but never formally recognized in the international community, the new nation was ruled with an iron fist by the megalomaniacal General M. Bison. Now, emboldened by the "Hail Storm" and with clandestine support from HYDRA's own "Iron Nail" Ran Shen, the forces of Shadaloo prepare to march east on Thailand... and Nick Fury's S.H.I.E.L.D. isn't about to let that happen! Secret Avengers - assemble!
But this particular mission is going to require some special and hand-picked reinforcements: U.S. Air Force Colonel William F. Guile; MI6's Cammy White; and Interpol's Chun-Li Zang – all uniquely motivated and prepared to avenge the loss of someone close to them at Bison's hands. Street Fighters - assemble!
The mission: infiltrate Shadaloo and capture or eliminate Bison and his top lieutenants with extreme prejudice! But Shadaloo is prepared for the assault. Too prepared... Is there a leak in the Secret Avengers?
In this issue: Hawkeye versus Balrog: will there be a boxing glove arrow involved? Werewolf by Night versus Sagat: who will win, the tiger or the wolf? Union Jack versus Birdie: will it be anarchy or the U.K.? Plus Dee Jay versus Spider-Woman; Rogue versus Juri; and Black Widow versus M. Bison himself... There will be casualties!
32 PGs./Rated T+ …$2.99

SECRET AVENGERS #3
Written by MATT FRACTION
Plot by EXCITER
Art by DANIEL ACUNA
"THIS IS THE OPPOSITE OF SHADALOO'S INDEPENDENCE DAY"
The Secret Avengers were successful, and the Southeast Asian region known as Shadaloo has finally been liberated from the iron grip of the now deceased General M. Bison – the most recent red in the Black Widow's ledger. But is this exactly what HYDRA wanted? The power vacuum left behind allows the "Iron Nail" Ran Shen to leverage HYDRA's resources, restoring order and bringing in much-needed supplies to the war-torn nation – and the people love him for it! Will he win a legitimate election? Or can Nick Fury and Union Jack do the dirty work that needs to be done and assassinate him first? Easier said than done, as Chairman Mao's former right hand will not be put down easily!
Meanwhile, the team recovers from the casualties it took in the fight with Bison's forces. Werewolf by Night, Spider-Woman, and Rogue were all injured when they were detected prematurely. They were the lucky ones, as many other agents did not survive. Hawkeye just can't write it off as chance or skill – he thinks the bad guys were tipped off, and he's going to find out by whom. The answers he uncovers will shock you and Hawkeye to his very core! The leak is finally found! Which, if any, Secret Avenger is a traitor?
32 PGs./Rated T+ …$2.99

SECRET AVENGERS #4
Written by MATT FRACTION
Plot by EXCITER
Art by DANIEL ACUNA
"THE BAD WITHIN US"
Hawkeye believes his teammate, Jack Russell a.k.a "Werewolf by Night," is a HYDRA traitor - but he hasn't told Nick Fury. The only one he's confided in is his wife and the mother of his children, Laura Barton. Her advice? Don't bother with bureaucracy, take action! S.H.I.E.L.D.'s premiere marksman sets his sights on the wolfman he once called friend, but is Jack really the traitor, or has Hawkeye missed the mark?
Meanwhile, Rogue continues to deal with the repercussions of absorbing the late M. Bison's "Pyscho Power." The potent negative energy that allowed the mad general to conquer huge swaths of Berma and Thailand now rests within her. Can Spider-Woman, Union Jack, and Black Widow help her expel that negativity, or will it be exploited by the diabolical daughter of the Red Skull and HYDRA High Council Member, Sin?
32 PGs./Rated T+ …$2.99

SECRET AVENGERS #5
Written by MATT FRACTION
Plot by EXCITER
Art by DANIEL ACUNA
"IRRECONCILABLE DIFFERENCES" Part One "WIDOWMAKERS"
The Red Room began as a Soviet training program designed to produce highly skilled special agents - the Black Widows. After the fall of the U.S.S.R., most of the program's directors went independent and began selling their services to the highest bidder. They are the Widowmakers, and today, HYDRA is the highest bidder! Natasha Romanoff has worked tirelessly for years to track down and eliminate these Widowmakers; she can't allow them to continue turning innocent girls into emotionless killers – like they did to her. She's finally found them, but it'll take all the Secret Avengers to bust up their latest transaction and prevent Hydra Commander from obtaining the services of, count 'em, 23 new Widows!
Hawkeye is at ease with the team, having routed out the traitor in their midst - Werewolf by Night. But Hawkeye's about to find out that he couldn't have been more wrong when Natasha, Fury, and the others walk into a trap sprung by the real traitor - Hawkeye's wife, Laura Barton - secretly the deep-cover operative, Purple Widow! Their only hope? The man they falsely accused! Can Werewolf by Night save the Secret Avengers or will this betrayal prove insurmountable? And if Hawkeye survives, who gets custody of the kids?
32 PGs./Rated T+ …$2.99

SECRET AVENGERS #6
Written by MATT FRACTION
Plot by EXCITER
Art by DANIEL ACUNA
"IRRECONCILABLE DIFFERENCES" Part Two "CUSTODY BATTLE"
Hawkeye's wife of ten years was a deep-cover HYDRA agent the whole time. Calling herself the Purple Widow, she led the Secret Avengers into a deathtrap that they only narrowly escaped. Now she's taken his children and emigrated to the People's Republic of Hydra. He's going to get his kids back. The problem? The assassination of several world leaders already has S.H.I.E.L.D. overextended and the P.R.H. is a U.N.-sanctioned sovereign nation. Director Fury cannot officially authorize a rescue mission. Unofficially, the Secret Avengers look out for their own! The mission has to be covert, as large numbers would draw too much attention. Plus, it's a family affair - and Barney Barton wants to rescue his niece and nephews! It's Hawkeye and Trickshot against the HYDRA nation with the Barton legacy hanging in the balance!
[b]Back-up story![/b]
"HYDRA-CITY ONE" Part One "THE CURSED EARTH"
Long after the Age of Marvels, most of the planet is an irradiated wasteland. The population has been forced into "mega-cities," seemingly endless rows of overcrowded urban blocks where "street judges" struggle to maintain order. But when an assassination attempt against the Chief Judge fails, Judge Dredd finds the perp guilty of attempted murder and pursues her into the Cursed Earth beyond city limits. Little does Dredd know, he's attempting to impose a death sentence on the woman once known as the Black Widow - an elderly Natasha Romanov! Does she have a justification defense?
32 PGs./Rated T+ …$2.99

SECRET AVENGERS #7
Written by MATT FRACTION
Plot by EXCITER
Art by DANIEL ACUNA
"IRRECONCILABLE DIFFERENCES" Part Three "IT'S HOW YOU RAISE THEM"
The People's Republic of Hydra is a true nation of immigrants. As an artificial island, there are no natives. The sprawling metropolis quickly became the fastest growing city-state in the world and already has more residents than New York City... and that so many people would voluntarily become HYDRA citizens makes Hawkeye sick! One of the new residents is his wife, Laura, who for their whole marriage was secretly a deep cover HYDRA agent known as the Purple Widow. She betrayed him and stole away their children to the new nation - but Clint and his brother Barney snuck in to get them back! They were too late for Clint's oldest son, Callum - he's twelve years old, already indoctrinated, and hailing HYDRA! But it's not too late for Callum's younger siblings, Lewis and Nicole. Now the Barton Brothers must escape a city of snakes with two children in tow while being hunted by the malevolent Crossbones, Sin, and the kid's own mother and brother! Did you think your family was screwed up?
[b]Back-up story![/b]
"HYDRA-CITY ONE" Part Two "HE IS NOT THE LAW"
Judge Dredd got his perp, as always, but the elderly woman once known as the Black Widow presented an impressive justification defense: the Chief Judge of Mega City One that she attempted to assassinate is secretly Baron Wolfgang Von Strucker, a murderous terrorist guilty of countless capital offenses committed over the course of 200 years! Judges are the law, and Dredd will not allow the law to be perverted by the one time leader of HYDRA - but with corruption so endemic, it's clear that he can't trust anyone in the judiciary. Where can he request backup? The elderly spy might know. The Cursed Earth is where the mutants dwell, and their leader was once a friend... but will Rogue, who permanently absorbed the powers and temperament of the Wolverine, ever work with a "fascist" street judge like Dredd?
32 PGs./Rated T+ …$2.99

SECRET AVENGERS #8
Written by MATT FRACTION
Plot by EXCITER
Art by DANIEL ACUNA
"LET IT GO TO HELL" Part One "THE COLD FRONT"
Legends speak of the Snow Queen who once ruled the Kingdom of Arendelle, a large swath of what is now Denmark. In modern S.H.I.E.L.D. parlance, she would have been known as a cryokenetic - an ice manipulator. The tales say she nearly froze her homeland to death until she learned the power of love. They also say that when her reign was over, she froze herself inside a block of ice - preserved forever, until she was needed... and Hydra Commander believes that time is now! HYDRA have found and thawed out Queen Elsa, brainwashed her with an alternative history about how Arendelle was conquered, and provided her a new "sister" to love - the venomous Viper! Now they have only one question for her: do you wanna build a snowman army to conquer Europe? The answer... is yes! With Hawkeye still dealing with family issues and Natasha independently pursuing the Widowmakers, Nick Fury puts Union Jack in charge of the field team tasked with the critical mission of melting Queen Elsa before her frozen blitzkrieg snowballs into an unstoppable world power!
  [b]Back-up story![/b]
"HYDRA-CITY ONE" Part Three "WHO ARE YOU TO JUDGE ME?"
Dredd has officially deputized the elderly Natasha Romanoff and all of Rogue's mutant teammates from the Cursed Earth. They are all street judges for the next 24 hours. They are the law. And in the execution of their judicial duties, they must storm Mega City-One's most highly fortified structure - the Hall of Justice. Inside is the man who has masqueraded for years as Chief Justice Baron, the highest legal authority, but who, in actuality, is the one time leader of HYDRA - Wolfgang von Strucker! He is guilty of countless crimes, not the least of which are genocide and treason. His sentence is death, but does Dredd have any hope of actually imposing it when a legion of HYDRA judges stand in the way? Its time to fight the law, but who wins?
32 PGs./Rated T+ …$2.99

SECRET AVENGERS #9
Written by MATT FRACTION
Plot by EXCITER
Art by DANIEL ACUNA
"LET IT GO TO HELL" Part Two "COLD FRONT"
Hydra Commander has uncovered and thawed out the legendary cryokenetic Queen Elsa. Brainwashed into accepting Viper as her new sister, HYDRA has manipulated her into unleashing a devastating snowman army on Europe! As Union Jack attempts to hold the line in Scandinavia, Nick Fury gets Elsa in the cross-hairs of his prototype Destroyer gun. But does he pull the trigger, or can Hawkeye offer him an alternative solution?
Meanwhile, Jessica Drew prepares for a new assignment - as the official Avengers ambassador to the Galaxy (see EXCELSIOR #1). But can she take control of her life on Earth before she boldly goes where no Spider-Woman has gone before? Or will the Spider-Woman that gets on the starship... really be the Chameleon?
[b]Back-up story![/b]
"HYDRA-CITY ONE" Part Four "TIME SERVED"
With the assistance of an elderly Black Widow and the leader of the Cursed Earth's mutants, Rogue, Judge Dredd has stormed the Hall of Justice. The corrupt Chief Judge Baron, secretly Wolfgang Von Strucker, will not escape his sentence - not even through a time-platform stolen from the smoldering remains of Latveria! But does Dredd have jurisdiction... in 2016?
32 PGs./Rated T+ …$2.99

SECRET AVENGERS #10
Written by MATT FRACTION
Plot by EXCITER
Art by DANIEL ACUNA
"PRE-EXISTING CONDITION"
When Clint "Hawkeye" Barton initially joined S.H.I.E.L.D. years ago, his first supervisor was the legendary Agent Mac McKenzie. Mac was former CIA, tough as a two-dollar steak, and showed Clint what true grit was all about. Today, Mac is a retired agent but still fighting crime... dressed up as Colonel Sanders?!?! (See CORPORATE AVENGERS #1). When Clint arranges a sit-down with his former mentor to see why he sold out, he learns that Mac's wife, also a retired agent, has a rare sickness connected with exposure to Baron Strucker's Satan Claw. Mac's S.H.I.E.L.D. pension and benefits package can't cover the medical expenses, so he's doing what he has to do in order to pay the bills. But after what happened with his own wife, Hawkeye understands and resolves to help his friend find an alternative cure so that he can permanently hang up the white suit and glasses - even if they have to rip the cure directly from the hands of Baron Strucker himself!
But they're not the only ones looking for Strucker. Judge Dredd has chased the Baron back from the dystopian future and is driven to enforce his sentence - death! But is Dredd still the law in 2016? Nick Fury, Director of S.H.I.E.L.D., might have something to say about his jurisdiction...
Plus, Natasha tracks down the unfrozen Queen Elsa, who has escaped HYRDA's clutches. But has Elsa fallen in... with the Widowmakers?
32 PGs./Rated T+ …$2.99

SECRET AVENGERS #11
Written by MATT FRACTION
Plot by EXCITER
Art by DANIEL ACUNA
"WHAT WE WILL GROW UP TO BE"
Prelude to "FREEDOM IS YOUR ONLY CHOICE"
If some twisted union between Captain America and the Red Skull ever resulted in offspring, you might imagine that offspring would very much resemble the man whom the press has nick-named "the Red, White, and Blue Skull"! This jingoistic zealot believes freedom is your only choice, and he leads an unsanctioned group of global vigilantes who believe the same. They go hard against "terrorists," and have become a persistent thorn in the side of non-democratic nations around the globe, including and especially the People's Republic of Hydra! Hydra Commander will no longer tolerate this and decides to send the treacherous spy Purple Widow to assassinate the Skull - but it's bring your kids to work day, and she decides that Hawkeye's HYDRA-indoctrinated pre-teen son Callum Barton should observe and assist mommy on the job in a kind of murderous internship. What could go wrong?
Meanwhile, Director of S.H.I.E.L.D. Nick Fury and his Secret Avengers debrief the time-displaced Judge Dredd about the next 200 years. In his future, a fascist regime – the Volgans - takes over a post-Putin, post-Rasputin Russia and starts a devastating world war that results in the planet's population centers shifting towards mega-cities. The first blitz is the Volgan's "Eight Hour War," where the United Kingdom is demolished and enslaved in that brief amount of time. Obviously, Union Jack has a problem with that – and he's willing to defy orders and embark on an unsanctioned mission to take out the Volgan's leader, Marshal Vashkov, before the damage is done! But he's not expecting Vashkov's bodyguard... the Black Widow!?!
32 PGs./Rated T+ …$2.99

SECRET AVENGERS #12
Written by MATT FRACTION
Plot by EXCITER
Art by DANIEL ACUNA
"WHAT REPTILIAN EYES YOU HAVE" Part One "THEY'RE WITH HER"
The People's Republic of Hydra is a sovereign nation, recognized by the U.N., with a booming central city and an ambitious intergalactic space program. HYDRA has come a long way since the period after World War II, when it emerged as the world's premiere super-terrorist organization. But HYDRA's origin goes back so much farther, to a time and a holy crusade that its current leadership has forgotten...
It began as the primordial Snake Cult, a twisted religious sect lead by the Serpent Men - reptilian descendants of the many-headed Elder God, Set. The Cult's first effort to covertly infiltrate and dominate human society was foiled in the Hyborian Age by Conan and a time-displaced Captain America (see Conan the Agent of S.H.I.E.L.D. #1-4)... but they never gave up. For millennia they have hidden themselves among mankind, assuming positions of power. Yet, their grandest charade has just failed. Hank McCoy recently secured the 2016 Democratic nomination for President of the United States. That means that secret Serpent Woman Hillary Clinton did not, and decades of manipulation and scheming were wasted! This pushes the Serpents into a dangerous corner. If they can't take America, then they'll take the nation forged from their legacy - the People's Republic of Hydra!!! When Hillary attempts to use her influence to persuade Nick Fury to lead Hawkeye, Black Widow, and the other Secret Avengers on a covert mission to dethrone Hydra Commander that could cause an international incident possibly leading to World War III, will Fury follow orders - or will he see that she speaks with a proverbial (and in her true form, literal) forked tongue?
32 PGs./Rated T+...$2.99

SECRET AVENGERS #13
Written by MATT FRACTION
Plot by EXCITER
Art by DANIEL ACUNA
"WHAT REPTILIAN EYES YOU HAVE" Part Two "LIZARD PEOPLE MEET"
Nick Fury and S.H.I.E.L.D. have exposed Hillary Clinton as a literal snake in the grass - a member of the secretive ancient race of Serpent Men who are descended from the many-headed elder god Set. But as Hawkeye, Black Widow, and Werewolf by Night wage war with the serpentine politician and her venomous adherents, the question remains: what other leaders are secretly reptiles? Rogue must confront the former governor of her home state of Mississippi, the scaly Haley Barbour. More desperately, Union Jack and Dredd must take action against the leader of the Serpent Men and the matriarch of their most powerful family - Queen Elizabeth!
HYDRA's origins can be traced back thousands of years to the Stygian cult dedicated to worshiping the Serpent Men. This history has largely been forgotten, with only a few sleeper agents still devoted to the faith. But thanks to Hillary's instructions, the sleepers have awakened! Hydra Commander, Baron Strucker, Sin, and Crossbones must deal with an attempted coup from within! Can the Serpent Men persuade HYDRA's "Iron Nail" Ran Shen, part dragon himself, to join their cause?
32 PGs./Rated T+...$2.99

SECRET AVENGERS #14
Written by MATT FRACTION
Plot by EXCITER
Art by DANIEL ACUNA
"WHAT REPTILIAN EYES YOU HAVE" Part Three "THOSE WISHES SERPRENTS MAKE"
The Serpent Men and the cult that has worshiped them since time immemorial have been foiled by the Secret Avengers. Hillary Clinton was prevented from obtaining the Democratic Party's presidential nomination and Nick Fury, Director of SHIELD, exposed her to the world as a hidden serpent. Even HYDRA, whose ancient origins can be traced to the Serpent Cult, defeated their attempted coup d'etat. Hillary and her cold-blooded ilk have gone from positions of power to fugitives in hiding, and in their desperation they've turned to an ancient reptilian warlock with the potential to unleash the darkest of powers... His name is Bobbidi, and millennia ago his ancestor Bibbidi summoned forth a genie-like magical life-form of unprecedented destructive potential. That life-form was sealed away on Earth by the first Host of Celestials - but upon Hillary's urging, Bobbidi has released it once again. Majin Boo is free! Can Fury, Hawkeye, Black Widow, Union Jack, Werewolf by Night, Rogue, Elsa, and Dredd find some way to put the genie back in the bottle before humanity is destroyed? Can anything stop Boo? And when power absorption goes wrong, can anything stop Majin Rogue?
32 PGs./Rated T+...$2.99

SECRET AVENGERS #15
Written by MATT FRACTION
Plot by EXCITER
Art by DANIEL ACUNA
"WITH OR WITHOUT HOME"

Killing the Fantasy tie-in***

[i]The world your heroes live in is the world outside your window... [/i]
Super spies and impossible weapons are the stuff of films and comic books. In this world, crime is gritty and law enforcement is deeply flawed but struggles to keep America safe. At the forefront of this struggle is Nick Fury, Director of the Federal Bureau of Investigation. And the investigation currently before him involves a brutal and prolific serial killer...
External pressure is mounting from political entities, victim's families, and the media - but Fury knows the key to bringing down the slasher known as "the Magician" is strong management. He's assigned his top people, Special Agents Barton and Romanov, to lead the Magician Task Force. But for all his effort, Director Fury had no results - until a self-identified homeless man who sounded like a schizophrenic called the FBI with information about the latest murder... before it happened! With his first solid lead, Fury leans on local law enforcement to find the man who made the call. But the locals are the NYPD, and their overzealous response leads to mass arrests of the homeless! This throws one more monkey-wrench into Fury's plan - the interference of sensational civil rights attorney, Jennifer Walters! Can Fury and his task force navigate precarious legal waters to find his person of interest? And what will happen if they do?
32 PGs./Rated T+ …$2.99

SECRET AVENGERS #16
Written by MATT FRACTION
Plot by EXCITER
Art by DANIEL ACUNA
"SAVE YOURSELF" Part One "HELLO LUCILLE"
Following the attempted coup d'etat by Hillary Clinton and her Serpent Cult, HYDRA has scaled back its international expansion efforts and withdrawn from various global hotspots like Shadaloo, Rumekistan, Costs Brava, and Lichtenbad. The sudden departure causes the regions to destabilize further, but also creates an opportunity for other organizations to step up and fill the void...
One such group calls themselves the Saviors, and they operate on one simple directive: "Give us half your s#%$ or we will kill you!" If you comply, they provide protection. If not, they live up to their threat. The Saviors' aggressive expansion prompts Nick Fury, Director of S.H.I.E.L.D., to send his Secret Avengers in to eliminate the danger. But Hawkeye, Black Widow, Rogue, Union Jack, and Werewolf by Night have severely underestimated the Saviors and their leader - a foul-mouthed bastard named Negan. They'd come to learn that Negan wields an incredibly powerful weapon affectionally referred to as "Lucielle" - a baseball bat wrapped in barbed-wire made from enchanted Uru metal! How did he obtain such a destructive artifact? And when the team is captured, which hero will feel Lucielle's wrath so that Negan can send a murderous message to Nick Fury?
32 PGs./Rated T+ …$2.99

SECRET AVENGERS #17
Written by MATT FRACTION
Plot by EXCITER
Art by DANIEL ACUNA
"SAVE YOURSELF" Part Two "PROFANITY"
The team recoils after being handed a surprising defeat by Negan and his Saviors. They hadn't anticipated the brash and foul-mouthed Negan would have such a powerful weapon - a bat wrapped in enchanted uru barbed wire - and Werewolf by Night paid the price. Fortunately, the metal was uru and not silver, so he'll eventually regenerate his head. But if Negan wanted to send Fury a message, well, message received...
But who exactly is Negan, and how did he obtain the mighty "Lucielle"? All is revealed in this issue! Witness how a former high school football coach turned ruthless gang leader became a global threat following the HYDRA-COBRA WAR, when his crew scavenged the battlefields. There they found the remnants of the M.A.S.S. Device, COBRA's malfunctioning teleportation machine. It didn't bring Negan where he wanted to go, but it did bring him somewhere unexpected... Nidavellir, realm of the dwarven smiths! But how did Negan force the dwarves to forge the uru barbed-wire strung around his bat? And how did it get enchanted? Negan had help, and the identity of the Asgardian god that acted as the Saviors' benefactor will shock you!
32 PGs./Rated T+ …$2.99

SECRET AVENGERS #18
Written by MATT FRACTION
Plot by EXCITER
Art by DANIEL ACUNA
"SAVE YOURSELF" Part Three "LIFT ME UP"
The Saviors play dirty. It's time for Nick Fury to play dirty as well. S.H.I.E.L.D. has manipulated its enemies into a turf-war confrontation. Can the Saviors defend their newly gained territory from HYDRA? Crossbones and Sin believe they cannot!
Meanwhile, with that distraction in place, the Secret Avengers attempt the ultimate covert snatch-and-grab when they move to steal the baseball bat wrapped in enchanted uru called "Lucille" from the Saviors' leader, Negan. But neither Hawkeye, Black Widow, nor the rest of the team are sociopathic enough to be "worthy" of lifting it. So for this mission, the team will have to put all their trust in Rogue... who has temporarily absorbed the personality of Viper! How could this go wrong?
32 PGs./Rated T+ …$2.99

SECRET AVENGERS #19
Written by MATT FRACTION
Plot by EXCITER
Art by DANIEL ACUNA
"SAVE YOURSELF" Part Four "EYE FOR AN EYE"
The all-out war between the Saviors and S.H.I.E.L.D. has reached a critical turning point. The Saviors' leader has been relieved of his enchanted uru barbed wire baseball bat Lucille. In retaliation, Negan has promised to gouge out Nick Fury's other eye. When the two leaders find each other in the fracas during the S.H.I.E.L.D. siege of the Saviors' compound, Negan will get his opportunity to try!
And it [i]will[/i] get brutal!
Meanwhile, Rogue continues to deal with the fallout of absorbing Viper's personality - something she needed to do in order to become sociopathic enough to be "worthy" of lifting Lucielle. Will Hawkeye, Black Widow, Union Jack, or Werewolf by Night be forced to touch her so their personality can be absorbed and balance her out? And after all they've been forced to do as Secret Avengers, are any of them still altruistic enough to provide that balance?
32 PGs./Rated T+ …$2.99

SECRET AVENGERS #20
Written by MATT FRACTION
Plot by EXCITER
Art by DANIEL ACUNA
"CHINESE TAKE OUT" Part One

The Director of S.H.I.E.L.D. Nick Fury sees the GLOBAL WARNING as just one thing: a power grab. HYDRA will use the threat of global warming as justification to take over nations around the globe, ostensibly "saving" them... and it's up to the Secret Avengers and S.H.I.E.L.D. to stop them!
The most immediate target is the nation with the largest output of carbon emissions: China! HYDRA's Ran Shen has been quietly consolidating power in the puppet nation of Shadaloo along the Chinese border since the death of M. Bison (see SECRET AVENGERS #2-3). Now he has the justification to act. But the so-called "Iron Nail" is a former S.H.I.E.L.D. agent, and a former friend of Director Fury. Nick knows how Shen operates, and he'd prefer a surgical strike at China's leadership rather than open invasion. Can Hawkeye, Black Widow, Union Jack, new member Snake Eyes, and the rest of the team prevent an attack on China's President? And will China even tolerate help offered by agents tied to America, Russia, the United Kingdom, and Japan?
32 PGs./Rated T+ …$2.99

SECRET AVENGERS #21
Written by MATT FRACTION
Plot by EXCITER
Art by DANIEL ACUNA
"CHINESE TAKE OUT" Part Two

Since issuing the Global Warning, the People's Republic of Hydra's primary target has been the world's worst carbon emitter - China! The Iron Nail's HYDRA forces have moved from Shadaloo to occupy Hong Kong and Guangzhou on a steady march northward towards Beijing. China rejected help from S.H.I.E.L.D., but Nick Fury insisted on giving it anyway. Now the Secret Avengers are caught between HYDRA and China's own premier super-spy agency, S.P.E.A.R.! Can Black Widow, Snake Eyes, Werewolf by Night, and Union Jack cross off the Iron Nail and escape the red nation?
Meanwhile, Hawkeye is pulled into the future by his old ally Judge Dredd, who previously prevented a HYDRA takeover of Mega City-One one hundred years from now (see SECRET AVENGERS #6-10). But now the future has changed, and Hawkeye finds himself in Hydra City-One! Unless something is done, the Global Warning will result in HYDRA taking over the world!
32 PGs./Rated T+ …$2.99

SECRET AVENGERS #22
Written by MATT FRACTION
Plot by EXCITER
Art by DANIEL ACUNA
"CHINESE TAKE OUT" Part Three "SPEAR FISHING"
[i]"The Shield in the west and the spear in the east."[/i]. For millennia, this was the mantra of the two organizations that defended humankind from fantastic threats. Today, the modern incarnations of those groups - S.H.I.E.L.D. and it's Asian counterpart, S.P.E.A.R., with its new Director, Chung-Li Zang - must reluctantly unite to stop the "Iron Nail" Ran Shen's HYDRA forces for conquering China. Nick Fury's newest secret avenger, Snake Eyes, reaches Ran Shen first - but can even the world's greatest ninja commando defeat a man with the power of a dragon? Meanwhile, an image of Black Widow facing down a HYDRA High Speed Sentry (H.I.S.S.) Tank in Tiananmen Square quickly goes viral. Can it help galvanize support for the Secret Avengers' mission? And wasn't that mission supposed to be secret?
Plus, Hawkeye learns more about why he may have been pulled into the future by his one-time ally, Judge Dredd. 100 years from now, history looks upon the Global Warning as a heroic effort at saving humanity that was both completely necessary for survival and ultimately successful. This leaves Hawkeye with an unsettling realization... for everyone to live, HYDRA has to win!
32 PGs./Rated T+ …$2.99

SECRET AVENGERS #23
Written by MATT FRACTION
Plot by EXCITER
Art by DANIEL ACUNA
"CHINESE TAKE OUT" Part Four "IF YOU CAN'T BEAT 'EM..."

As Nick Fury's SHIELD and Secret Avengers fight tooth and nail to prevent HYDRA from taking over China, the Director watches in shock as the worst happens - at a press conference, Chinese President Xi Jinping shakes hands with both Hydra Commander and Baron Strucker. The PRC have signed a non-aggression treaty with the People's Republic of Hydra upon agreeing to reduce carbon emissions! Suddenly, SHIELD are the foreign invaders and Black Widow, Snake Eyes, Union Jack, and Werewolf by Night must escape the red state! But do they have an ally in famed street fighter and SPEAR's Director Chun-Li, who will not accept what she perceives as her government's capitulation to HYDRA?
Meanwhile, 100 years in the future, a time-displaced Hawkeye refuses to accept that HYDRA's global warning was altruistic or necessary. The only way he may be able to prove it, however, is to access confidential sealed records in the achieves of Hydra City-One's Hall of Justice and bring them back to 2017. But he'll have to fight his way in, and to do that legally, he'll need to be deputized. Get ready for Judge Dredd and the newly appointed Judge Barton versus HYDRA record keepers on a mission to change history!
32 PGs./Rated T+ …$2.99

SECRET AVENGERS #24
Written by MATT FRACTION
Plot by EXCITER
Art by DANIEL ACUNA
"THE DEADLIEST MYTH"

Judge Dredd and Hawkeye (a.k.a. Judge Barton) return from the future with stolen confidential information about the history of the global warning! Although there was a legitimate uptick in temperature in the late 20th and early 21st centuries, the"global warming" hysteria was actually the result of a decades-long conspiracy propagated by HYDRA designed to consolidate its power - and it worked! So insidious was HYDRA's operation, that even if confronted with the truth, few would believe it. The only solution is to eliminate the prime conspirator before his scheme to topple the United States succeeds in 2018, and the rest of the world falls shortly thereafter. Baron Strucker must die! The problem is, in 2017 he's the legitimate vice-president of a sovereign nation. Are Hawkeye and Dredd prepared to become assassins? Perhaps Werewolf by Night can help!
Meanwhile, Chun-Li has been ousted from her seat as Director of SPEAR after she refused to recognize her nation's non-aggression pact with the People's Republic of Hydra. Nick Fury believes he has a job for her though - extracting Black Widow, Snake Eyes, and Union Jack from Chinese custody!
32 PGs./Rated T+ …$2.99

SECRET AVENGERS #25
Written by MATT FRACTION
Plot by EXCITER
Art by DANIEL ACUNA
"HISTORY WILL JUDGE US"
Green and yellow flags around the world and beyond are flying at half mast today. The People's Republic of Hydra has declared it a day of mourning. Baron Wolfgang von Strucker, a figure instrumental in HYDRA's history and Vice President of the P.R.C., has been assassinated - viscously torn apart. Hydra Commander has issued a statement affirming that the nation will not rest until Strucker's killers are brought to justice... and that's where things start getting hairy!
Jack "Werewolf by Night" Russel, the Howling Commando, put Strucker down. It was absolutely necessary to prevent the success of HYDRA's global warning conspiracy, but the repercussions will be severe. Jack and his allies from the future, Judge Dredd and Judge Barton (a.k.a. Hawkeye), are now trapped in the P.R.C. with no extraction plan. The trio must survive as Hawkeye wrestles with the morality of facilitating Strucker's death, while Dredd assures him that Strucker was guilty beyond a reasonable doubt and his sentence justified. Can Hawkeye ever accept that "he is the law"?
Meanwhile, the P.R.C.'s forensic team discovers that Strucker was killed by a werewolf. Bad news for all lycanthropes, as it makes them all targets. But HYDRA's hunter-killer revenge squad led by Crossbones thinks they know which lone wolf is responsible - "Warwolf" Martin Reyna, SHIELD's other and longer-tenured werewolf agent (the werewolf-with-a-mechanical-arm). With Reyna's Area 13 SHIELD base under siege, can Nick Fury's team of Black Widow, Snake Eyes, Union Jack, and Chun-Li keep Warwolf alive?
32 PGs./Rated T+ …$2.99

SECRET AVENGERS #26
Written by MATT FRACTION
Plot by EXCITER
Art by DANIEL ACUNA
"THE LUNAR LASER CRISIS" part one "NOT ON MY MOON"
Morale is low within S.H.I.E.D. Following a highly publicized trial, the People's Republic of Hydra has sentenced Warwolf to death for the assassination of their Vice President, Baron Strucker. The problem is, they convicted the wrong lycanthrope.... Werewolf by Night did the deed, and the howling commando is so racked with guilt over Warwolf's fate that he walks away from the Secret Avengers - just when they need him the most!
HYDRA has established a base on the moon, and Nick Fury comes across intelligence suggesting that it's building a massive weapon on Earth's natural satellite - the Lunar Laser, capable of beaming destruction down on America from orbit. Hawkeye, Black Widow, Union Jack, Snake Eyes, and Chun-Li are going to have to gear up for a covert mission to sabotage HYDRA's operation. But given the heightened tensions in the Cold War between America and the P.R.C., if the team is caught they could turn one small fight for the Secret Avengers into one giant war for mankind!
Meanwhile, high-level S.H.I.E.L.D. agent Dum Dum Dugan further investigates the source of the intelligence regarding the Lunar Laser - only to be taken out by the Chameleon, who promptly assumes his identity! What does the villainous master of disguise have planned?
32 PGs./Rated T+ …$2.99











Gallery
Community content is available under
CC-BY-SA
unless otherwise noted.