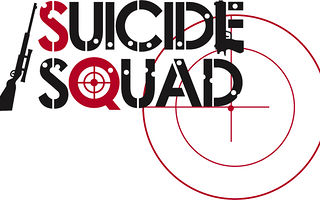 Publisher: New Dawn
Line: Infinite Dawn
Status: Ongoing

Details
SUICIDE SQUAD
 Written by: JOHN OSTRANDER
 Art by: SHANE DAVIS
 Plotter: SHAGGYDOO
 Concept: In a utopian world under a red Sun, they are the ones who have to do the dirty work...or else.
 Main Cast:Agent Lois Lane, Clark "Deadshot" Kent, Damian Wayne, Deadman, Harley, Crazy Jane, Bronze Tiger
 Supporting: Amanda Waller, Toy Man, Andrew Bennett, Nightshade , Special Agent Kushna, President Diana Prince
 (Due to nature of the series the cast will change)
 Villains; Lex Luthor, Joker, Markovia, Hardware, Dharma and anyone who defies the United World Alliance.


Issues
Gallery
Community content is available under
CC-BY-SA
unless otherwise noted.