Solicitations
THE ULTIMATES #1
Written by KIERON GILLEN
Plot by H-E-D
Art by EMANUELA LUPACCHINO (main story); ARIELA KRISTANTINA (backup)
"THE ULTIMATE DEFENSE" Part One – "SOS"
Carol Danvers has some questions for Jennifer Kale. Why did an imprisoned Hulk, in the midst of an unprompted breakdown, demand she be found? And what does he mean by "Nul has escaped"?
The answers will lead to the creation of a team that seems, quite frankly, excessive. Captain Marvel, cosmic powerhouse. Jennifer Kale, master of ancient Atlantean magic. Karma, telepathic cyborg mutant billionaire. Dark Angel, magi-tech special forces agent and manipulator of the Fabric of the Universe. Spectrum, pure living energy given form. Blue Marvel, anti-matter powered super genius. The Sentry, possibly the most powerful superhuman to have ever lived.
They might not be enough. For the Ultimates will soon find themselves stranded in deep space, trapped between Nul, Breaker of Worlds and the Hulk's Hulk, enraged to madness; and Imogen, the iron-handed empress of the Black Galaxy!
PLUS: In the first a series of backup stories, see Jennifer Kale's first quest against Nul, in the story of the SECRET DEFENDERS.
32 PGs./Rated T+ …$2.99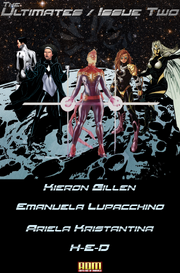 THE ULTIMATES #2
Written by KIERON GILLEN
Plot by H-E-D
Art by EMANUELA LUPACCHINO (main story); ARIELA KRISTANTINA (backup)
"THE ULTIMATE DEFENSE" Part 2 – "SPEED UP"
The Ultimates arrived in the Black Galaxy too late to head off Nul's rampage! The Breaker of Worlds has lived up to his name as planets fall in his wake.
They'll have to pick up the pace if they're going to prevent any further catastrophe. Its a lot of to ask of a team that's mostly strangers to each other.
Captain Marvel is leading the mission, but Dark Angel isn't used to taking orders. There's no time to spare on disagreements, but they'll waste some of it anyways.
Jennifer blames herself for the destruction Nul is causing on this rampage. Is she right to? And, are those sparks we see flying between her and Karma?
Benched after a mental breakdown, the Sentry has been off the field for years. His powers are undiminished, but can he handle the pressure?
He's not the only one who's been out of play. Spectrum had retired to avoid losing her humanity: the more she uses her powers, the more her cosmic awareness increases. Can she maintain the balance when the stakes are so high?
Blue Marvel has spent decades contented with lab work and scientific experiment. Does he still have the stomach for this?
The Ultimates put themselves right in the middles of Nul's path. Unfortunately, that path leads straight in realm of Imogen, the Empress of the Black Galaxy! Her empire is powered by the Crucible, a celestial artifact that levels the playing field between her and the Ultimates. It also happens to be the thing that Nul is rampaging towards.
PLUS, Years ago, the Hulk was possessed by the Asgardian warrior known as Nul. While that time has largely been forgotten, witness this untold tale of what happened when Nul was separated from the Hulk! Half-formed and driven mad, Nul rampages towards Wundagore Mountain. Having been turned down by Doctor Strange, Hulk has asked Jennifer Kale for help. Last issue, Jennifer assembled the SECRET DEFENDERS. Now witness their battle with Nul!
32 PGS./Rated T …$3.99


THE ULTIMATES #3
Written by KIERON GILLEN
Plot by H-E-D
Art by EMANUELA LUPACCHINO (main story); ARIELA KRISTANTINA (backup)
"THE ULTIMATE DEFENSE" Part 3 – "REVOLUTION"
The Ultimates: Locked in the Dungeon!
Empress Imogen has captured the Ultimates! She thinks she can stop Nul on her own. She's wrong. Imogen sees the Ultimates as a bigger threat to her tyrannical rule than Nul. She might actually be right about that.
Carol and Shevaun are starting to think they might have fared better against Imogen if they'd been on the same page. Now, will they stop blaming each other for that?
Monica has gone from hardly using her powers to constantly using them. As the cosmic awareness floods back into her mind, will she lose herself in the universe?
Its a bad time for that, as Karma uses her power to foment a revolt from within the bars of the prison!
Jennifer comes with a plan to escape from Imogen's clutches: let Nul through the palace's barriers and give him what he wants. The Crucible, the source of Imogen's imperial power. But, what happens when Nul gets his hands on the Crucible? I'm sure it's fine and holds no grave implications for the future.
On the topic of grave implications, the Sentry has started hearing a voice in his head. That's not at all concerning, is it? Of course, he'll tell his teammates and they'll get it sorted out. What's that? He's not going to tell anybody? Oh dear.
PLUS, years ago, in an effort to limit civilian casualties, Jennifer Kale has transported Nul, the Secret Defenders and herself to an isolated planet in the Black Galaxy. What price will the Defenders have to pay to imprison Nul? Why have they been forgotten? Find out as the first and only mission of the Secret Defenders comes to a pyrrhic end!
32 PGS./Rated T+ …$3.99



THE ULTIMATES #4
Written by KIERON GILLEN
Plot by H-E-D
Art by EMANUELA LUPACCHINO (main story); ARIELA KRISTANTINA (backup)
"THE SIX SIEGES" Part 1 – "DAMAGED LADY"
With Nul vanished, and Imogen's empire at an end, the Ultimates return to Earth – with an imprisoned Imogen in tow.
No sooner than when Carol finishes processing the paperwork for Imogen's imprisonment does Roma of Otherworld arrive to extradite the defeated warlord.
She reveals that Imogen is actually a denizen of Otherworld. The daughter of Cymbeline turned criminal, she fled through the Siege Perilous centuries ago. Turns out that galactic warlords don't just have the names of characters from Shakespeare for no reason.
Carol definitely isn't bitter about that wasted paperwork. (She is definitely bitter)
The Ultimates accompany Roma as she drags Imogen kicking and screaming back to Otherworld – but with the Nul situation diffused, will the team even stay together?
Karma begins to realize that this superteam business is going to really eat into the time she has to spend on her business business.
Shevaun is a bit miffed that it's taken a team-up with a bunch of Americans to get an invite to the collective magical subconscious of her homeland. She's also annoyed by the fact that Jennifer Kale has apparently been so many times.
After her adventures in space, Monica was hoping for time to ground herself again on Earth. Otherworld is not a great place for that.
Blue Marvel believes that magic is nothing but science he doesn't understand yet – can that belief survive Otherworld intact?
When the Sentry notices Imogen becoming suspiciously calm, he dismisses his worries as paranoia – he is hearing voices, after all. But just because he's paranoid doesn't mean he isn't right.
Imogen has lost everything – her power, her empire, her freedom. But a wounded animal is the most dangerous kind. What does she have planned?
PLUS, find out what happened to Nul after he got his hands on the Crucible. Turns out it was not at all fine and holds many grave consequences for the future. We're very sorry for the mix-up.
Nul has used the Crucible to travel across dimensions and reclaim his Hammer, and thus his sanity. Now. he's going to collect the Hammers of the rest of the Worthy. One down, seven to go…
32 PGs./Rated T+ …$2.99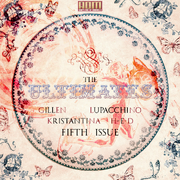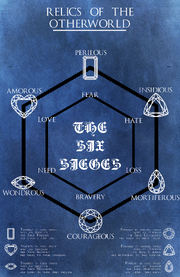 THE ULTIMATES #5
Written by KIERON GILLEN
Plot by H-E-D
Art by EMANUELA LUPACCHINO (main story); ARIELA KRISTANTINA (backup)
"THE SIX SIEGES" Part 2 – "RUNAWAY"
The Ultimates get a hands-on demonstration of Otherworldly artifacts when, in the dark of night, Imogen breaks out of her cell and escapes – through the Siege Insidious!
Transformed by the Siege into a being powered for revenge, Imogen cut a path of destruction through Otherworld.
The Starlight Citadel, the Heron Dynasty, the Manchester Gods – Imogen has many enemies, and the Ultimates are at the top of the list!
There's no time for Captain Marvel to feel vindicated in her objections to Imogen's extradition as she and the rest of the team wake to find themselves under attack!
The Sentry just feels guilty, thinking it's his fault for not saying anything about his suspicions. The voice in his head agrees.
Blue Marvel is starting to suspect magic is real – but now he wishes it wasn't.
Jennifer and Roma do their best to counter magic with magic, but the Siege's transformation goes beyond the realm of the mystic.
Luckily for them, so do Monica's cosmic powers. She might be the key to winning the day, but what will it cost?
It's a real bad time for Shevaun's powers to start malfunctioning. Is something wrong with the Fabric of the Universe?
PLUS, Nul has gathered the Worthy, having freed them from their Hammers. He intends to lead them, with Angrir as his right hand. As you might imagine, Skadi, daughter of the Serpent, has thoughts about that. Will the rest fall in line, or hold loyal to the Serpent?
32 PGs./Rated T+ …$2.99


material from AOM Halloween Special (Vol. 1)
"BROKEN PROMISE"
Written by KIERON GILLEN
Plot by H-E-D
Art by PEACH MOMOKO
From the dark recesses of the past comes the tale of how Jennifer Kale earned the name Spellbinder!
Once upon a time, there were two young sorcerers, Jennifer Kale and Erica Fortune. Both Erica and Jennifer were orphaned at a young age, growing up in the care of their grandfathers, serving as the surrogate mothers to their younger brothers. Jennifer was the heir to Zhered-Na, Sorcerer Supreme of ancient Atlantis. Erica was the Spellbinder, gifted with a connection to a vast store of extraplanar magic.
Everything was perfect. And then the power went to Erica's head, and she ended up having to be sealed away in a crystal prison by her brother Roy. We've all been there.
Roy went on to become the apprentice of one Jennifer Kale, and everything was perfect once more.
But when the stars align on one All Hallows Eve, Erica breaks out of her prison and exacts blood vengeance upon Roy. A grief-stricken Jennifer finds herself looking in a dark mirror.
What further horrors will she have to brave to avenge her apprentice and safeguard reality?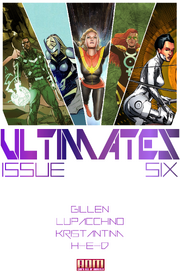 THE ULTIMATES #6
Written by KIERON GILLEN
Plot by H-E-D
Art by EMANUELA LUPACCHINO (main story); ARIELA KRISTANTINA (backup)
"Downtime" Interlude – "WHAT'S THIS"
With the Insidious Imogen defeated, the Ultimates return from Otherworld victorious – and with a reward from Roma!
Newly gifted with the Siege Courageous, the Ultimates have been problem solving like never before! (There may or may not be a montage sequence in this issue)
Karma offers up Hitachi Tower in Hanoi as a headquarters. Though, the city needs some convincing…
Jennifer Kale has a question for Karma… "Are you single?"
Jennifer Kale also has more serious questions, like "How did the Asgardian rage monster escape?" Meanwhile, Dark Angel attempts to discover why her powers have been malfunctioning. Soon enough, they'll find out these questions have the same answer! (Not quite yet though)
Monica's increasing cosmic awareness is putting a strain on her relationship with Blue Marvel. Can she be both a cosmic powerhouse, and human?
The Sentry has been wondering if the voice in his head is real. We gets the answer. But whose voice is it?
PLUS, having slain Skadi, Nul claims leadership of the Worthy. But Nul is not content just to lead. (He's fundamentally incapable of feeling secure in his power, Nul. Rough childhood will do that.) No, he must become more. Angrir, Breaker of Souls, sets out to subjugate the exemplars of Raggadorr the Builder in his name. There is something Nul would have them build. A machine to complete his ascension. A God Machine.
32 PGs./Rated T+ …$2.99

material from AOM Holiday Special (Vol. 1)
The Ultimates in — "WINTER MAGIC"!
Written by KIERON GILLEN
Plotted by H-E-D
Art by MIRKA ANDOLFO
Jennifer Kale and Karma are off on their first date.
It's bad news for the Ultimates as they find themselves facing a magical situation without their arcane specialist.
An ice spirit has accidentally engulfed Ho Chi Min City in ice.
Dark Angel doesn't know how to handle a magical threat without prolific use of firearms, but when Blue Marvel learns that the spirit is just a lost child in search of its parents, he dedicates himself to finding a peaceful solution.
The Ultimates has toppled galactic empires and fought cosmic terrors — but can they help a wayward child find their way?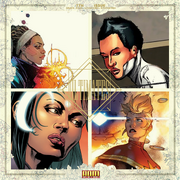 THE ULTIMATES #7
Written by KIERON GILLEN
Plot by H-E-D
Art by EMANUELA LUPACCHINO (main story); ARIELA KRISTANTINA (backup)
"COSMIC FRACKING" Part 1 - "FOLLOW ME"
When the Ultimates look into just how Nul escaped, they discover a crack in the Superflow, the raw space between universes.
The Superflow has been fractured — and the damage is spreading.
Shevaun realizes that this is the source of her power malfunctions — she draws her power from the Fabric of the Universe, and that fabric has been torn.
In the Superflow, the Ultimates find an ally in Izanami Randall, a Nightmask – one gifted with the power to navigate the Superflow, and the responsibility to protect it.
As they split up to investigate, they find themselves on a collision course with Dario Agger, CEO of Roxxon!
Roxxon has spent generations plundering the Earth for profit, but under Agger's leadership, they've set their sight much, much higher.
In the Superflow, the Sentry meets the one who's been putting voices in his head. Who is Spellbreaker? And what's her grudge against Jennifer Kale?
PLUS, Angrir makes for a cruel task master. As the Breaker of Souls, he has experience. But the first soul he broke was his own. And Nul wants it to stay that way. As his God Machine is built, Nul wants to make sure his right hand has his host body under control. (Fun fact: Angrir is actually just that gross parasite wrapped around him)
32 PGs./Rated T+...$3.99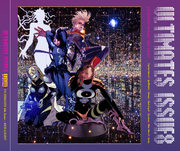 THE ULTIMATES #8
Written by KIERON GILLEN
Plot by H-E-D
Art by EMANUELA LUPACCHINO (main story); ARIELA KRISTANTINA (backup)
"COSMIC FRACKING" Part 2 - "RED LIGHT"
Roxxon has been fracking the multiverse!
By inject dark matter into the Superflow, they've managed to extract a reality-warping substance on par with a cosmic cube: Aether.
Dario Agger is most definitely not the sort who you'd want to have that.
If the tears in the fabric of the universe their fracking has created doesn't destroy the universe first, he probably will.
Nightmask, caretaker of the Superflow, and Dark Angel, manipulator of the Fabric of Reality, find themselves a potent duo.
Monica pushes her powers to new limits to traverse the Superflow.
The Sentry reunites with the Ultimates and is… surprisingly even-keeled. What did Spellbreaker do? And will the Ultimates notice amongst the chaos?
Jennifer musters all the magic might she has as the Spellbinder to heal the tears in reality – but with Roxxon's fracking still ongoing, there's only so much she can do.
Carol and Adam work on taking out Roxxon's operations – but a certain minotaur executive won't be happy about that!
PLUS, Nul's God Machine is progressing on schedule. But with every day that passes, Nul trusts the Worthy less. How is he to become the new God of Fear when he's spent his entire life being afraid?
32 PGs./ Rated T+...$3.99



THE ULTIMATES #9
Written by KIERON GILLEN
Plot by H-E-D
Art by EMANUELA LUPACCHINO (main story); ARIELA KRISTANTINA (backup)
"COSMIC FRACKING" Part 3 – "STARS FALLING FROM THE SKY"
As the Ultimates destroy Roxxon's operations in the Superflow, Dario Agger tries to use the as-of-yet untested Aether to destroy them!
He might destroy all reality in the process, but his lawyers assure him he can't be held liable.
Possessing the mad CEO with her mutant power, Karma is the only thing standing between the Ultimates and multiversal devastation! But dominating a mind as relentlessly egoistic as Agger's is hard enough to subdue, let alone when a single thought can warp reality.
As multiversal fault lines slip, Carol rallies the rest of the Ultimates to contend with the madness unleashed by the reality tremors!
Can Shevaun and Nightmask safeguard the Fabric of Reality, or will the mad Minotaur year the Superflow to shreds?
Even if they stop him, can the damage be undone?
Jennifer set out of this journey looking for answers, but she's left only with more questions.
PLUS, The Worthy receive a visit from the one who broke the seal on Nul's prison: Spellbreaker. She has an offer to make them…
32 PGs./Rated T+ …$2.99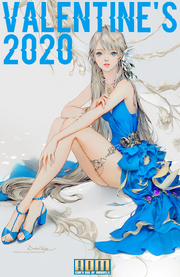 material from AOM Valentine's Day Special (Vol. 1)

THE ULTIMATES in "Same Heart!"
Written by Kieron Gillen
Plotted by H-E-D
Art by Dadachyo
Returned from their adventures in the Superflow, the Ultimates take a much needed rest.
For Jennifer Kale and Karma, that means one thing – date night!
And, as they say, while the adults are away, the kids will play. Karma's siblings Nga and Leong join up with Andy, Jennifer's little brother, to spy on the couple.
Can they manage to spy on two superheroes unnoticed – and without accidentally ruining the date?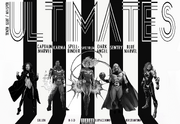 THE ULTIMATES #10
Written by KIERON GILLEN
Plot by H-E-D
Art by EMANUELA LUPACCHINO (main story); ARIELA KRISTANTINA (backup)
"APOTHEOSIS" Part 1 - "WHISPER"
At Carol's request, Karma convinces Roma to imprison Dario Agger in Otherworld. Less paperwork.
Blue Marvel was going to get to work on containing the Aether, but Spectrum does it with ease. Her powers are at new heights, but her connection with her humanity is at an all-time low.
Jennifer Kale finally divines the source of the magick that crept through the cracks in the Superflow to free Nul.
It's the distinctive magic of Erica Fortune, her old nemesis and predecessor as Spellbinder. The woman she forever bound from her dimension.
Jennifer realizes that Erica is plotting something. But what she doesn't yet realize is that she's too late to stop it.
The Sentry has fallen completely under the sway of SPELLBREAKER. Uh oh.
Using him as a puppet, Erica is about to perform a ritual that could take the Ultimates out of the action – permanently!
I'm sure that's the only thing the Ultimates have to deal with.
It would just be terrible if this coincided with an attack on Earth by Nul.
What rotten luck. And by luck, we mean that coordinating the attacks was the deal Spellbreaker made with Nul in issue #9.
Shevaun's powers have started repairing themselves as Nightmask mends the Superflow; but are they enough to deal with the most powerful superhuman there's ever been?
THEN,
Before they were Breaker of Worlds and Breaker of Souls – they were Nul and Ond, half-brothers, sons of Mimir. Nul is son of Njörun, Mimir's wife. Ond is the son of Sinmara, fire giantess, Surtur's wife. As children, Nul was a weakling, the runt; Ond, the half-breed, was a pariah. The God of Nothing, and the God of Souls. As brothers, they were inseparable. But as their cousins, sons of Bor, compete for the title of All-Father, their loyalties will be tested.
32 PGs./Rated T+...$3.99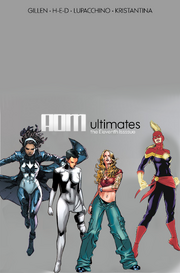 THE ULTIMATES #11
Written by KIERON GILLEN
Plot by H-E-D
Art by EMANUELA LUPACCHINO (main story); ARIELA KRISTANTINA (backup)
"APOTHEOSIS" Part 2 – "BREAK IT"
A possessed Sentry has trapped the Ultimates in the Cascade, an extra-dimensional sinkhole!
How, you ask?
It's simple; using the Golden Guardian of Good, the nefarious Erica Fortune – Spellbreaker – cast a ritual to spread a curse to the entire team!
It's not just any curse – it's the curse that Jennifer Kale placed upon Erica to banish her from the mortal realm. The only thing keeping the mad sorceress from wrecking havoc on their world.
Now the only way for the Ultimates to get home is to have Jennifer lift the curse – freeing Spellbreaker in the process!
She doesn't have much choice in the matter, as Nul and the Worthy launch an assault on Hanoi!
Nul intends to harvest humanity's fear to power his God Machine – and it's working!
The timing is just as Nul and Spellbreaker planned. (Though latter neglected to tell the former that the Ultimates might get back in the game.)
This is an endgame that Spellbreaker has been working towards since the beginning – ever since the damage caused Roxxon's cosmic fracking allowed her to free Nul from his prison! Are the Ultimates just trading one catastrophe for another?
This is a trip one Ultimate won't be coming home from!
THEN,
Under the tutelage of the Serpent, Nul has harnessed the power of fear to go from undergrown runt to a mighty hulk. Ond had sworn to always stand by his brother's side, but Nul's directives from All-Father Cul grow increasingly cruel; and he seems all too willing to follow them. When the Serpent orders the extermination of an entire realm, Ond is determined to get his brother to see reason. But can he possible stop his brother from being consumed by the thrill of power, or has he already become the Breaker of Worlds?
32 PGS./Rated T+ …$3.99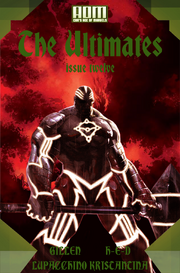 THE ULTIMATES #12
Written by KIERON GILLEN
Plot by H-E-D
Art by EMANUELA LUPACCHINO (main story); ARIELA KRISTANTINA (backup)
"APOTHEOSIS" Part 3 "IN THE GAME"
The Ultimates have returned to Earth – but the Sentry has stayed behind, going into self-imposed exile for falling victim to Spellbreaker's manipulations.
All Jennifer Kale had to do to accomplish that was give a psychopathic sorceress free reign over the multiverse.
It's a problem for another day, as Nul and the Worthy continue to occupy Hanoi!
With the element of surprise on their side — as well as their unmatched powers — the heroes begin to turn the tide
Betrayed by his allies and failed by his peers, Nul is apoplectic.
What desperate price is he willing to pay for ascension — and what will the God Machine manifest in him?
THEN,
As Odin goes to war against the All-Father, the Serpent puts together his honor guard, the Worthy. Nul, Breaker of Worlds, is given a place of pride among them; but the hulking warrior nurses a wound from the rejection of his brother, Ond, a rising general in Odin's coalition. But in the deepest pits of Muspelheim, the Serpent shows Nul the mind-controlling parasite known as Angrir. The time has come for Ond to join the Worthy – whether he likes it or not!
32 PGs./Rated T+...$3.99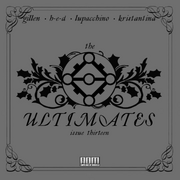 THE ULTIMATES #13
Written by KIERON GILLEN
Plot by H-E-D
Art by EMANUELA LUPACCHINO (main story); ARIELA KRISTANTINA (epilogue)
"APOTHEOSIS" Part 4 "ENDLESS NIGHT"
Nul has done it. Powering the God Machine with the life force of the Worthy, he has become a true god incarnate.
But, not a God of Fear as he planned. Before, he called himself the God of Nothing.
Now, he is the God of Nothingness – a Living Black Hole! If he isn't stopped, and quickly, the entire world will be consumed.
Can the Ultimates protect the people of Hanoi from a singularity?
A solution presents itself, but the consequences may be dire.
The deaths of the Worthy has released Ond, god of souls, from his slavery.
He has the power to stop Nul, but after untold ages of torture by the parasite known as Angrir, he lacks the will to act.
Karma's powers solve that problem – but at what cost?
32 PGs./ Rated T+...$3.99

THE ULTIMATES #14
Written by KIERON GILLEN
Plot by H-E-D
Art by EMANUELA LUPACCHINO (main story); ARIELA KRISTANTINA (backup)
14. "AFTERMATH" Part 1 – "MELANCHOLY 24/7"
Nul has been killed, and the crisis in Hanoi ended, but at a high price.
To strike the killing blow, Karma had to take Ond's body past the event horizon.
Nothing was left of the God of Souls – or Karma's mind. Her body lies comatose, completely unresponsive.
It would be a hard enough blow to Jennifer Kale already if she didn't feel responsible for the machinations of Spellbreaker, who brought things to this point.
As Captain Marvel, Spectrum and Blue Marvel head back to America to join their homeland's fight against Asgard (see CIVIL WAR: THE ULTIMATES), the ranks of the Ultimates stand depleted. Karma is in a coma, and the Sentry is in exile.
Is there a future for this once unbeatable team?
PLUS – Ond lives! Having passed through the collapsing singularity of Nul, he finds himself stranded in a strange realm called Demetria. But he isn't alone – Karma's mind remains inside his! How will they negotiate this strange arrangement?
32 PGs./Rated T+...$3.99


Community content is available under
CC-BY-SA
unless otherwise noted.